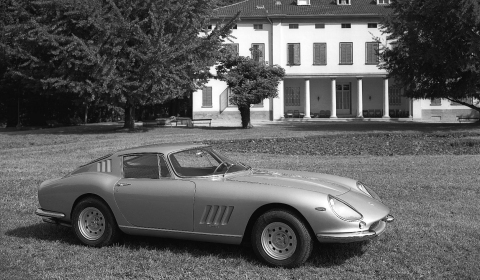 Ferrari Classiche recently took delivery of one of the more interesting cars ever to leave the factory – a 275 GTB4 that originally belonged to American star, Steve McQueen who took delivery of the car in San Francisco when he was on the set filming Bullitt.
The new owner brought the car to Ferrari Classiche for the company's authenticity certification process, knowing that at some time during the 1980s, when under previous ownership, the car had been converted to a Spider.
He or she decided to return the car to its original coupé form and Ferrari Classiche has undertaken the restoration reproducing the roof and buttresses with hand-beaten steel panels.
Set up in 2006, Ferrari Classiche has to date processed over 3,300 certification requests using the company's archive records and original designs. Ferrari Classiche is an official arm of the Italian brand that provides restoration and maintenance services, technical assistance and Certificates of Authenticity to owners of classic Ferraris.