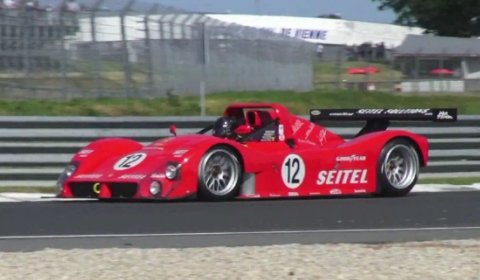 The Ferrari 333SP is an unique race car built in 1994 to race in the IMSA championship during the mid-90s. The racer served as a basis for the Ferrari F50 road-legal supercar sharing the same chassis. Our friend Alexsmolik filmed the car at the 2012 Sport & Collection charity event in France.
The Ferrari 333SP has a V12 engine delivering 650hp at 11,000rpm. It only weights 862kg, making it a beast on the track, where it owns pretty much everything in its path. It does zero to 100km/h in 3.3 seconds, which is inferior to some of the street legal cars nowadays. But still, it would definitely beat them on the track.
In this video you will see different angles of this magnificent Ferrari, while it is being driven at the Vigeant Val de Vienne circuit.