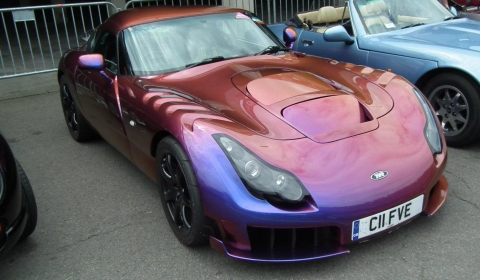 Two weeks ago Bastien Rémans visited the Spa Classic 2012 at the Spa Francorchamps race track in Belgium. He shared a series of photos with us of the second Spa-Classic event, which was graced with blue skies during the whole weekend.
The event showcased the Classic Endurance Racing 1 & 2, Trofeo Nastro Rosso and Sixties' Endurance, joined by the Group C and two spectacular single-seater grids: Historic Formula 2 and the FIA Historic Formula 1 Championship.
A tribute was made to the Ecurie Francorchamps with the passage of the FF60 rally, celebrating the sixtieth anniversary of this team. For the occasion, a stele and a tunnel were inaugurated in memory of its founder, Jacques Swaters. The Clubs took possession of the circuit displaying their cars beside the exhibitors Village.