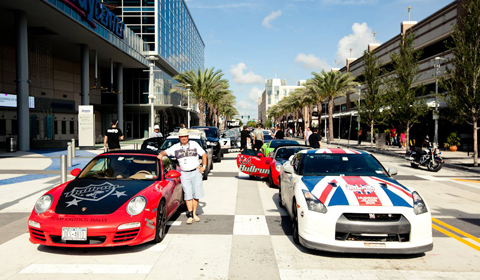 It's never been done before. No team has ever taken home the coveted Navigator Award two years in a row. Even the best road rally drivers out there have seen the elusive Navigator Belt slip away from them, but defending Bullrun champions, Seth Rose and Tony King, are not ready to let their title slip away.
"The Navigator title was easier than I expected," Seth said. "Tony King has been an incredible co-pilot. His navigational skills are incredible and his problem solving skills are second to none. When I tend to be very aggressive and make quick witted decisions he is always the voice of reason and has gotten us through a ton of hurdles!"
Some Bullrunners rally in style, while others rally with speed machines – but Seth and Tony's ride combines practicality, reliability and horsepower! For the last two years, the New York duo has brought Seth's white 2009 Nissan GT-R. Godzilla will be returning once more to terrorize the rally.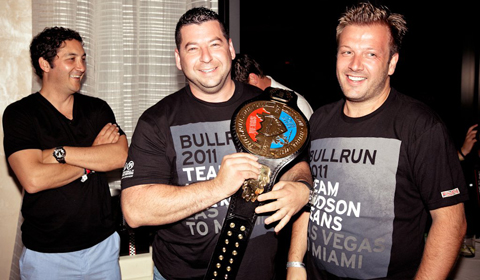 "Godzilla is our official 'rally car!' I do not use it for anything else except a few shows throughout the year," Seth said. "It's ideal due to the high horsepower, reliability, comfort, the back seat is a huge plus and it houses all of our electronics easily."
In addition to choosing the right ride, Seth and Tony spend months preparing for Bullrun every year. It's hard to miss the small army of antennas on the roof, and it makes you wonder what's inside the car.
Seth said he has some new technology he and Tony are going to be using to thwart their competition. Unfortunately, the exact spec list inside the Team Hudson Jeans Bullrun car remains a mystery.
2010 was Seth and Tony's year to hang back and develop a strategy, and when 2011 rolled around, they were prepared to unleash the beast! Though it was very close, they defeated their nearest rival, Robby Gordon, who took home the second place Navigator Award. Seth says he and Tony took home the title with ease.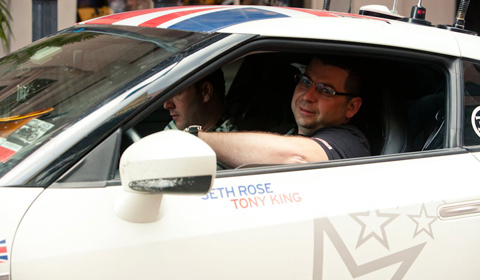 "Competition? Not to sound too confident or cocky – there really isn't any competition," Seth said. "Claus had been the toughest competitor, but we love rallying with Claus – partying as well!"
Seth says it's important to pace yourself on Bullrun. "Don't burn yourself out on the first day – it's very easy to let adrenalin get the best of you."
Seth and Tony's Bullrun strategy is very methodical – something that is necessary in order to navigate the back roads of America and pull in to the daily checkpoints well ahead of their nearest rivals.
"We will win by playing fair, with smart decisions and driving," Seth said. "We don't play games or pull pranks. We drive, navigate, party, and win!"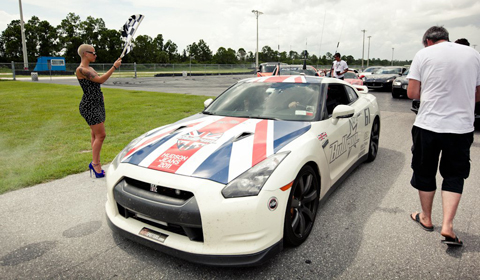 Let's see if they can pull it off! Will Seth and Tony be the first ever team in Bullrun's ten rallies to claim the most prestigious Bullrun award two years in a row? Only time will tell – but if Seth and Tony have anything to say about it, they will most certainly come out on top!