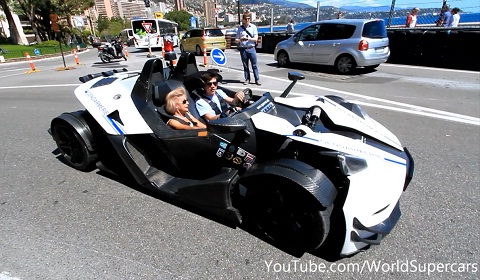 The MTM KTM X-Bow R is a pretty special car. It takes the KTM X-Bow, one of the worlds fastest race-biased road cars and actually makes it more aggressive, more powerful and even more of an occasion! Worldsupercars recently got two hot laps around Monaco, attaching a video camera so that we could share in the experience.
The MTM X-Bow R features the same turbocharged 2.0 liter TFSI engine found in the standard KTM X-Bow. Power is increased up to a staggering 315bhp from 237bhp. In a car that weighs just 800kg, that makes 0-100km/h times of takes about 3.5 seconds. While this sounds impressive, we should also remind you that this is just MTM's standard tuning page, they offer solutions that boost power even further, up to 380bhp.
It's a fascinating machine, perhaps not best used for the casual trip to the shops though!