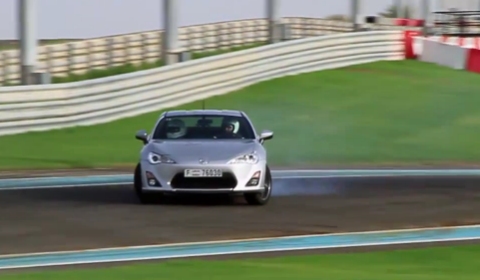 UAE national drifting champion Ahmed Al Amri took eager passengers sideways around the Yas Marina F1 Circuit in Abu Dhabi during the Toyota GT-86 Middle East launch.
Unveiled at last year's Tokyo motor show, the GT-86 marks a return of Toyota to this sports car segment. Vehicle offers a classic front-engine, rear-wheel drive set-up in a light, compact and nimble chassis.
The power plant is a 2.0 liter flat-four "boxer" unit that delivers a maximum 197bhp, matched to a six-speed manual or automatic transmission. Power is distributed to the rear wheels via a limited slip differential to give the best possible grip in all driving conditions.