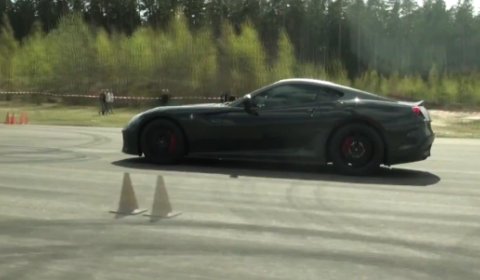 Our friends at M5Boarddotcom have released a series of drag race videos on their YouTube channel. This particular video below shows you a race between the Ferrari 599 GTO and the Ferrari 458 Italia.
The 599 GTO is the road-homologated version of the 599XX, the prototype experimental car which was developed for the happy few. Its engine produces 670hp at 8,250rpm with 620Nm of torque at 6,500rpm. Ferrari claims the 599 GTO can reach 100km/h in under 3.35 seconds and has a top speed of over 335km/h.
The Ferrari 458 Italia is a mid-engined sports car produced by the Italian car manufacturer and powered by a 4.5 liter V8 engine producing 562hp at 9,000rpm and 540Nm at 6,000rpm.