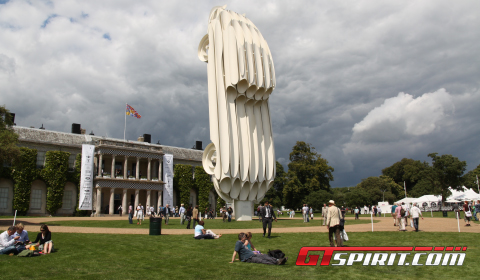 The organisers of Goodwood Festival of Speed 2012 have released a list of drivers and vehicles signed up for the three day event. The list includes plenty of modern day racing drivers, historic racing drivers and tv personalities. The vehicles cut a cross section through racing history varying from modern Formula 1 cars and rally cars through to historic LeMans prototypes and monsterous Group B rally cars.
Carrying the flag for Formula 1 will be Lewis Hamilton and Jenson Button, both taking to the hill in last years Formula 1 car, the McLaren MP4-26, and the McLaren MP4-12C road car. Chris Goodwin, McLaren's cheif test driver will cover for the rest of McLaren's demonstrations. Current World Champion Sebastian Vettel and Mark Webber will demonstrate the Red Bull RB6. Nico Rosberg will also be demonstrating the Mercedes-Benz W02, although Michael Schumacher will be absent again.
Moving away from Formula 1, more famous personalities have been announced including Derek Bell, winner of five LeMans 24 hour races, Emerson Fittipaldi driving a Lotus Type 72, Lewis' younger brother Nicolas Hamilton, Jacky Ickx and Jesse James in his latest Trophy Truck. Stirling Moss will race the 1961 Ferguson Project 99, Tiff Neadal will drive for BMW, Alain Prost, Jackie Stewart and James Martin will also take part.
Cars that have been revealed include the BMW M6, Infiniti FX Vettel and the McLaren MP4-12C for the Supercar enclosure at this early stage. As far a race cars go, there will be a Mercedes-Benz CLK GTR, a GT1 Maserati MC12, the Nissan Deltawing Le Mans racer, the Mercedes-Benz W125 and the Audi R18 e-tron Quattro. With plenty still to be announced its shaping up to be one of the best Festival of Speed's yet!
The 2012 Festival of Speed theme is 'Young Guns – Born to Win', celebrating drivers and riders and designers and engineers whose talent and insatiable thirst for speed shocked the establishment, affording them immediate superstar status. The 2012 Goodwood Festival of Speed will take place from Friday 29 June to Sunday 1 July with the Moving Motor Show taking place on the 28th June. See the full list here.