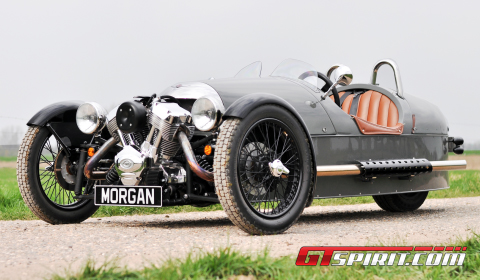 The Morgan 3 Wheeler is one of the most funiest cars we have ever driven. As a follow up of our road test shared with you last month, we can now show you these four videos of the British three wheeler.
The 3 Wheeler offers a mixture of fun, open-top driving, three wheels and the true experience of motoring. The basic setup is a super lightweight construction with a 56-degree V-twin motorcycle engine up front. The two-valve, fuel-injected unit punches out 115hp and 135Nm of torque with peak revs at 5,200rpm.
If you would like to know more about the Morgan 3 Wheeler read our road test.