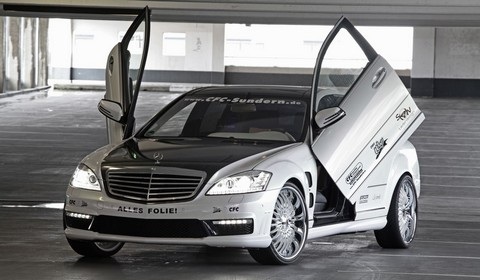 Tuning can make a car look quite good and sometimes even better than the original product, but in some cases people go to far in their drive for the ultimate creation. Same goes for this Mercedes-Benz S65 AMG V12 CFC Sundern Design World.
Next to the rather strange looking wing doors the car was also wrapped by specialist DWM-Wraps; in two single colors. The hood and bonnet got a KK-Cocoon Xirallic KKCO X50 wrap while the rest of the car got a CFC Carbon Coloring Pearl White wrap.
To finish off the package the car got new bumpers and head- and taillights to look exactly like the facelifted S65 AMG. Feel free to share your opinion about this creation.