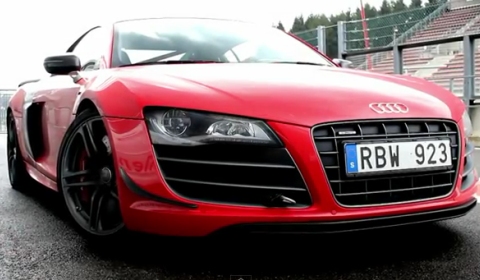 YouTube member Jorrie2 recorded this red Audi R8 GT doing an acceleration, fast flybys and an acceleration in a short tunnel at the Spa-Francorchamps F1 circuit during Gran Turismo Spa 2012.
The Audi R8 GT has a 5.2 liter V10 engine, the same unit you find in the Lamborghini LP560-4. It has a power output of 560hp and weight has been reduced by roughly 100 kilograms (220lb). This gives an acceleration figure of zero to 100km/h (62mph) in 3.6 seconds and a top speed of 320km/h (198mph).
The sports car was produced in a limited series of 333 pieces.