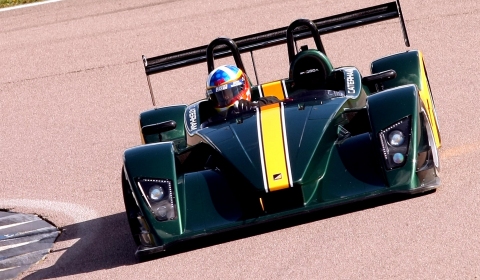 Reigning American Le Mans Series (ALMS) LMP1 champion team, Dyson Racing, will be the first to take delivery of Caterham's new SP/300.R this week.
The US version of the Caterham and Lola-designed car will be manufactured to specifications appropriate to that market, with final assembly taking place at Dyson Racing's facility in Poughkeepsie, NY.
The first vehicle will be fully-built by Caterham at its Dartford factory. The Dyson Racing's SP/300.R will be deployed as the company's demonstrator car, with further vehicles due to land Stateside just a few weeks later.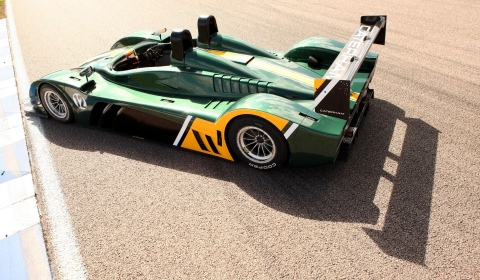 The Caterham model is a true racing car weighing only 450kg. The Caterham uses a supercharged 300bhp Ford Duratec engine connected to a semi-automatic gearbox with an overboost button providing up to 350bhp.
Lola have taken responsibility for the chassis design. The SP/300R features an aluminium tub with a longitudinally mid-mounted engine coupled to a stress-bearing rear transaxle. Downforce is applied through the use of a flat underbody, front splitter and large rear wing.