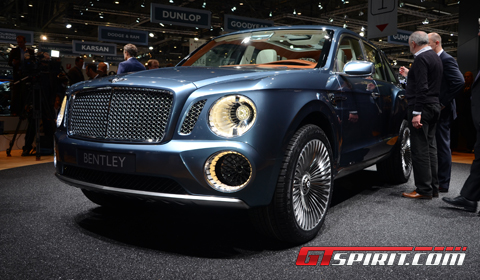 Bentley has released new information on the EXP 9 F Concept, which made its official Asian debut at the Beijing Motor Show today. The new controversial Bentley is based around the Bentley 6.0 liter, twin-turbocharged W12 petrol engine, developing 600bhp and 800Nm of torque coupled with an eight-speed close-ratio transmission.
A range of other powertrain options are also under consideration. This includes Bentley's recently launched 500bhp, 4.0 liter petrol V8 as well as a V6 plug-in hybrid. With a potential 30km range in full electric mode and CO2 emissions of 130g/km, the V6 hybrid would still be capable of a 0 to 100km/h sprint time of less than five seconds.
The news follows after the official release of the Bentley SUV in Geneva about a 1.5 months ago.