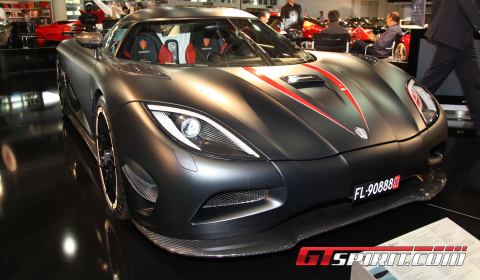 In partnership with Shmee150, we can now show you a video of all of the cars present at the 2012 Top Marques Monaco show inside the Grimaldi forum in Monaco.
Some of the cars include Koenigsegg CCXR Edition, Bugatti Veyron Pur Sang, Top Car Vantage Cayenne, Mansory Siracusa Spider, Pagani Huayra, MTM R8 V10 Biturbo, GTA Spano, Hamann Hawk SLS, Hamann Menno-R MP4-12C, Tushek Renovatio T500, Noble M600, Rimac Concept One, Gemballa MP4-12C, Koenigsegg Agera X and the Roding Roadster.
Check the video below!