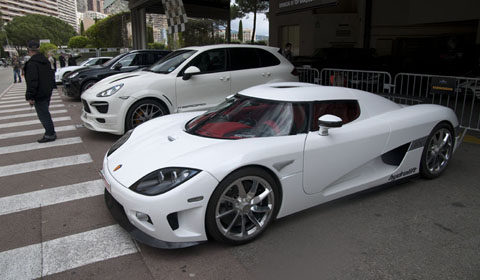 An unique feature of Top Marques is the Test Drive Pit. Located next to the Grimaldi Forum's main exhibition hall is the pits where some of the cars present at the show are available for test drives.
This unique opportunity to actually experience supercars on the streets of Monaco ‒ following the narrow course laid out in the streets of principality, with many elevation changes and tight corners as well as a tunnel ‒ is what makes this show so interesting.
The Test Drive Pit of Top Marques 2012 features a great collection of luxurious and powerful cars. These include two Lamborghini Aventadors, Mansory Stallone, Koenigsegg CCX, Noble M600, Savage Rivale, Roding Roadster and much more.
The gallery below features some of the finest examples of haute couture of the automobile industry in their natural habitat – the streets of Monaco.