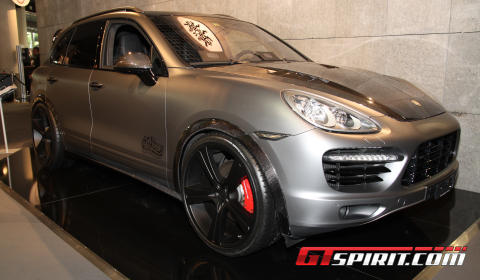 DMC is showing their latest creation for the Porsche Cayenne Turbo here at the Top Marques Monaco 2012 car show. The Terra 650 kit features two parts; exterior carbon fiber parts and an engine tuning package.
The new kit consists of six core body parts constructed from carbon fiber. A new front bonnet, side skirt, mirror set, rear spoiler and diffuser are combined with four new carbon fiber wheel arches.
The performance upgrade includes an upgraded turbocharger featuring a titanium-aluminium construction. It's ten percent larger than the standard unit, as a result, power is boosted from 500hp to 650hp.