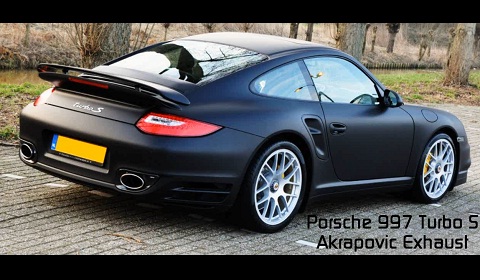 By now we're 99 percent sure that tunnels were an invention designed to capture that glorious exhaust note from an aftermarket exhaust. Nevermind the practical purpose of actually allowing people to pass through hills and mountains! Here we have a Porsche 997 Turbo S fitted with an Akrapovic Exhaust making progress through Hubertustunnel in the Netherlands.
We're not told which system this particular car had fitted. With the Porsche 997 Turbo S though, you have only one option, a slip on exhaust tip. This uses a very lightweight central muffler and link pipes made a unique titanium alloy and a high-flow catalyst. This saves 8 kg of weight and, with an ECU tune, releases extra power.
Be sure to turn up the volume!