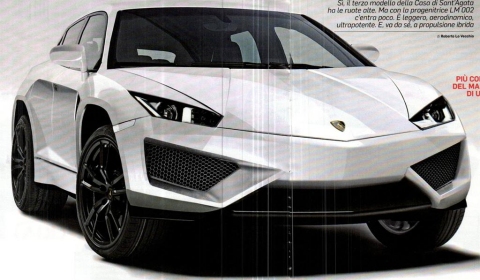 More news has emerged regarding the upcoming Lamborghini SUV, which will show its face in a concept form at the Beijing Auto Show. According to the company's CEO Stephan Winkelmann, the Lamborghini SUV won't be available for customers until 2017.
In interview with German newspaper Handelsblatt, Winkelmann said the Italian carmaker could launch an SUV alongside the supercars in 2017. He told the paper:
We definitely need a third line in the mid- and long term. An SUV would be the first Lamborghini for everyday use, not just for the race track or weekends. We would have the opportunity to win new customers.
The new SUV will help Lamborghini to become more profitable, the Italian bull is loss making since 2009. Parent company Volkswagen will decide this year whether it will allow Lamborghini to build an SUV. But it's almost certain the decision will be positive. From a financial point of view a Lamborghini SUV would make sense.
Adding a SUV to their line-up would be more interesting for the Italian car maker because most customers in the booming markets like China, India, Brazil or Mexico, prefer that kind of vehicle. More luxury car makers are planning to add a SUV to their line-up, like Bentley or Maserati. Porsche is very successful with the Cayenne.
A concept version of the SUV will be unveiled at the Beijing Motor Show later this month. Recently a select group of people were given the opportunity to preview the new Lamborghini SUV. Lamborghini has also recently trademarked the name "Deimos", but it's still unknown if the SUV will bear this name.
[Via Autonews]