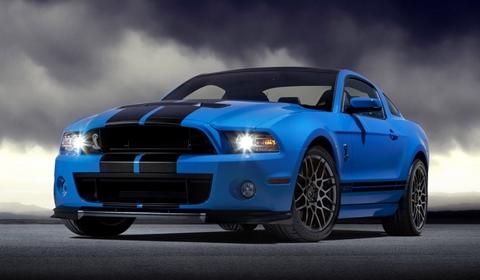 Online blog Mustangsdaily released a story discussing the future perspective of the Shelby GT500, which was released in November at the Los Angeles Motor Show.
They had an exclusive interview with Shelby American CEO John Luft at the New York Auto Show. Luft told them that the Shelby GT500 will continue on as a model well into the Mustang's next generation.
The contract with Ford has been extended, and we have a long-term vision for our relationship. It has been extended through 2015 and beyond. When something works you just don't change it. Clearly, having a Shelby in their stable as their halo car has really worked for them. Ford Motor Company loves it, their dealers love it, and we love it. It gives us a great platform. So we need Ford Motor Company to develop great base cars.
The specialists plan to continue to focus on small production runs of cars like the GT350, GTS and GT500 Super Snake and leave the large scale operations up to Ford.
We could never produce the volume that they produce. We've sized our business to build 500-600 cars per year. That's our sweet spot. To ever do another production run like the GT was where it was 6,000 or 7,000 cars, it's not in our game plan.