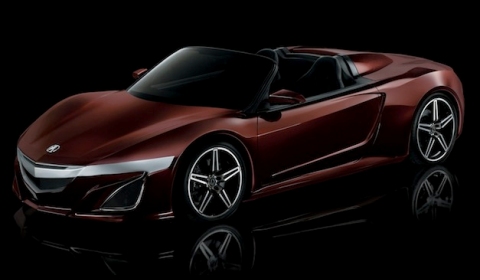 Acura has released one official picture of Tony Stark's Acura NSX Convertible Concept, also known as the 2012 Stark Industries Super Car worth 9 million Dollars.
Acura has been in the Marvel Comics Universe films as the official car of their fictional law enforcement agency called S.H.I.E.L.D. That relationship continues for The Avengers. The concept roadster used in the movie is an one-off, a fictional car that was made just for the movie and it will not be produced.
The series of pictures follows our story on the car being displayed at the Sundance Film Festival in January.