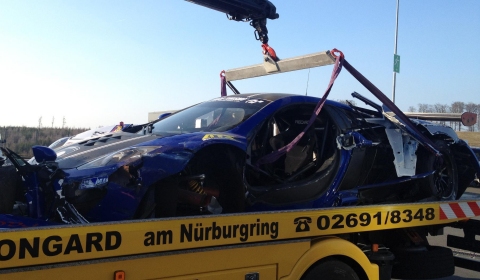 About a week ago, this McLaren MP4-12C Gemballa Racing crashed at the Nürburgring. Klaus Ludwig crashed the 24 hours MP4-12C GT3 racer of the Gemballa Racing Team.
According to the team owner, the driver is ok. He drove his first meters in the new racing car, when he was hit by a Manthey Porsche and pushed of the track. The car will be rebuild for the next week.
A video was released over the past week showing the car being transported on a trailer. The video gives us all a closer look at the damage the racer sustained.