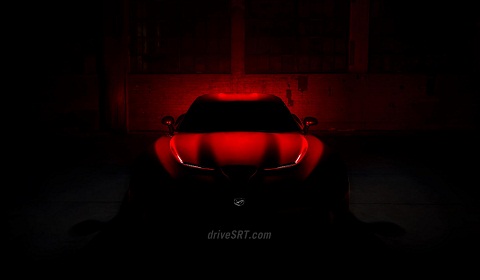 The final teaser for the 2013 Dodge Viper has been released. The image gives us a front profile of the all-american supercar, it surely has to be the last before the full release in two days time. The outline of the viper reveals that the basic shape has changed little. A double bubble roof and a long bonnet can be seen in the outline.
Rumours are suggesting that the 2013 Dodge Viper will come with an 8.7 liter V10, the largest engine ever used by Chrysler. Power is likely to be between 650 and 700hp. According to multiple sources, it could lose the Dodge branding altogether, picking up the SRT name instead. The Viper will be released on 4th April 2012 at the New York Motor Show 2012.
Dodge will build the new Viper at its Conner Avenue Assembly Plant in Detroit, MI.

The first teaser can be found here, the second teaser, here and the third teaser, here.