The launch of the next generation 2013 Audi RS6 is clearly highly anticipated by all the renders made by enthusiasts. The latest set comes from Iacoski.com and features speculative renders of the expected C7 generation RS6 in blue and red.
The RS6 will be powered by a new 4.0 liter twin-turbo V8 producing 580hp, equally to the power of the current RS6. It is the same engine as being used in the Audi S8, S7, S6 and the brand new Bentley Continental GT V8. Carbon-ceramic brakes will deliver the enormeous stopping power.
The launch of the new generation Audio RS6 is expected to be at the end of 2012.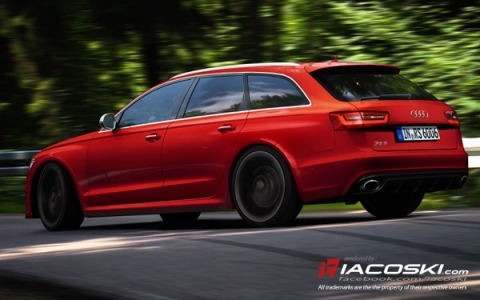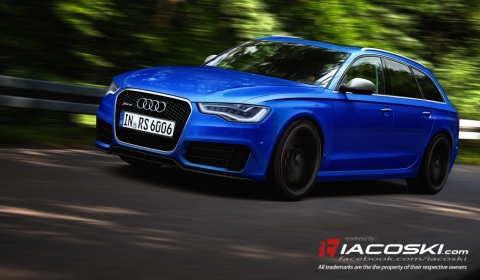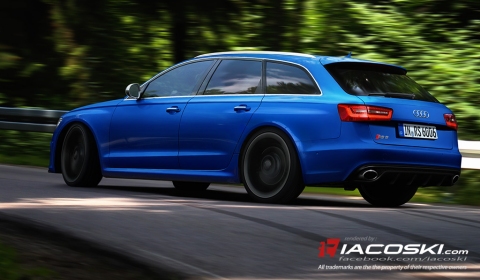 Check the hi-res render right here!