Japanese tuning house Veilhouse has released renderings of their latest project which will be premiered at the 2012 Tokyo Auto Salon.
Veilside is being famous for its body kits and offers packages under different brand names like Fortune and Premier 4509. The latter was recently highlighted on our frontpage with its bodykit for the Mercedes SLR McLaren. In addition to the German-British supercar, Veilside will also unveil a new brand at the Tokyo Auto Salon.
This new brand is named Black Fortune and comes with a bodykit for the Mercedes SL-class R230. The package appears to be inspired by the SL65 AMG Black Series and gives the Benz a more aggressive appearance.
The overhaul includes a new front bumper spoiler, new side skirts, rear bumper, diffuser, rear spoiler, and a few other bodyparts made from carbon. The Black Fortune kit will be limited to 300 units and the price tag for the whole package is € 30.000.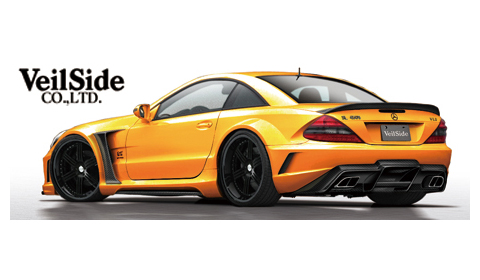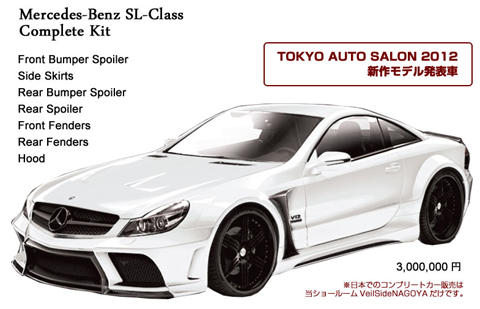 [Via Autogespot.nl]