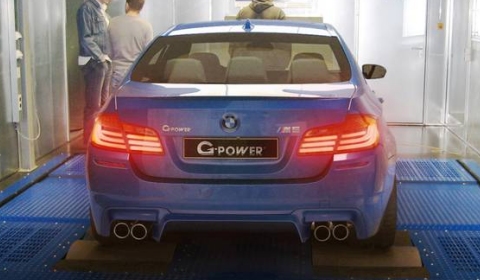 The new 2012 BMW M5 F10M has reached the G-Power headquarters. The German tuner will install an additional 53 horsepower to the new 4.4 liter V8 biturbo engine. The boost of power adds up to the stock maximum output of 560hp.
For the ones who know the products of G-Power it is quite clear that this is just the beginning. Currently the engineers are working on the development of wheels, aerodynamic parts and output enhancements for the new M5. Especially the results from the engine department are very promising, according to G-Power. The goal for the first performance stage is set to 6XXhp.
As soon as the development works have come to an end, we will report to you.