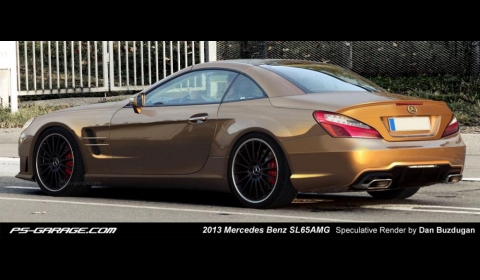 Dan Buzdugan at PS-Garage created this rendering of the 2013 Mercedes-Benz SL AMG. He used a spyshot of the 2013 Mercedes-Benz SL as a basis for his photoshop.
On the list of modifications, there is a new rear bumper, with specific AMG diffuser, new tail lights, new lip spoiler, lower side skirts, the entire car sits lower now, added specific AMG rims.
In the front, you can notice the fender vent, both fenders have been slightly flared and for the front bumper, that was easily changed, since it can't be visible to much from this angle.
Feel free to share your thoughts on his creation.