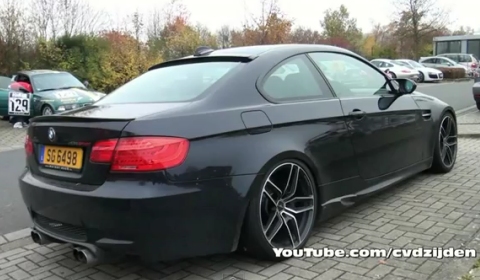 YouTube member Cvdzijden filmed this BMW M3 E92 AC Schnitzer ACS3 Sport in Germany at the famous Nurburgring Nordschleife race track.
The German sports car from Luxembourg did some laps on the Green Hell and Cvdzijden recorded the sound track of the exhaust system.
Just a small recap. The ACS3 Sport has a V8 engine tuned to 450bhp and it will do 0-100km/h in 4.8 seconds.