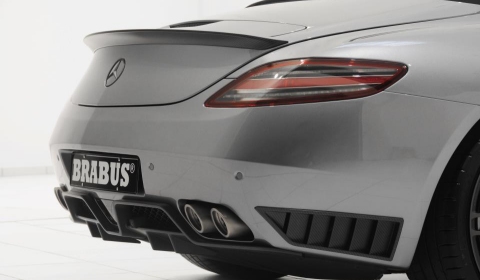 German tuner Brabus is expanding their lineup of programs rapidly. After the release of two new programs at the IAA 2011 in September, and one new program at the Dubai Motor Show 2011, they will show three world premieres at the Essen Motor Show 2011. The annual German tuning show starts tomorrow and GTspirit will be at the event for a full coverage.
Brabus release two teasers this morning. One shows the new program for the SLS AMG Roadster, which is quite similar to the SLS AMG Coupe program we drove a few months ago.
The second teaser is more difficult, but we think Brabus is going to reveal the program for the brand new 2012 Mercedes-Benz ML 63 AMG. The new ML 63 AMG was released last week at the Los Angeles Auto Show and the Germans are the first to showcase a tuning program for the powerful AMG SUV.
Third world premiere is unknown at this stage. Brabus did not release any teaser shots, but stated to us personally that three new cars would be shown at the annual tuning show in Germany.
Stay tuned for more tomorrow from Essen 2011.