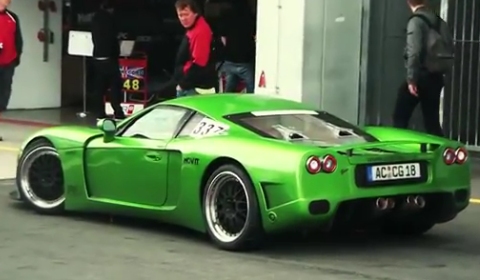 YouTube member SpotterGijs filmed the new CCG customGT Ecovision on the Nürburgring during the Scuderia Hanseat drivers training.
This sports car has a V8 engine, but runs on LPG. Not only is it painted green, it actually is green! Thanks to its fine-tuning, the seven-liter engine produces up to 550hp. The engine's power reaches the rear wheels via a manually-operated six-gear transmission.
The top speed is variable between 285km/h and 320km/h depending on gear ratio and application. Acceleration from 0 to 100km/h is done in less than 3.3 seconds.