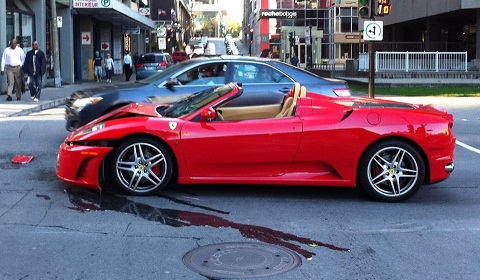 We received photos of this wrecked Ferrari F430 Spider this morning from Montreal, Canada. The driver of the red Ferrari was clipped by a van which ran a red light whilst crossing a junction in the Canadian city. No injuries were reported, although we're sure the damage bill will be rather high for the van driver's insurance company.
Apart from the crunched front nose, the accident also left a hole in the front radiator causing fluid to leak onto the road in downtown Montreal.
Thanks to Matthew for the tip!