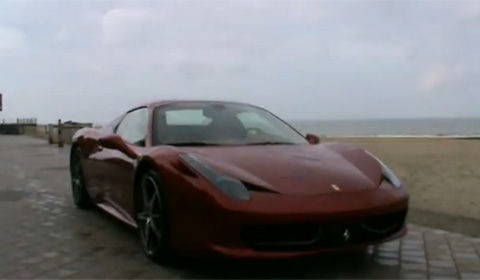 The first customer deliveries of the Ferrari 458 Spider are scheduled for the first quarter of 2012, but following today's news about the Ferrari 458 Italia on the streets of the Hungarian capital Budapest, another open 458 was spotted on European soil.
The Belgium city of Knokke-Heist is one of the country's better known and more affluent seaside resorts. In this Flemish coastal town was the latest addition to the stable of the Prancing Horse spotted.
Just like the coupe, the convertible is powered by a naturally-aspirated, direct-injection 4.5 liter V8. It sprints from standstill to 100km/h in 3.4 seconds and the top speed is 320km/h.
Youtube user TheWillempiej had the opportunity to view this great Ferrari. For more videos check out his Youtube channel.