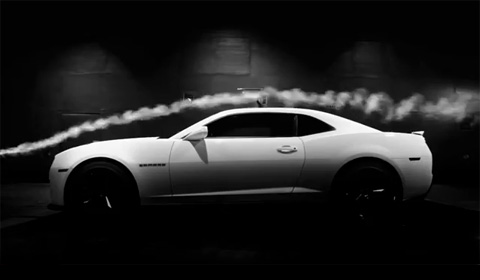 Chevrolet had released a new video about the Camaro ZL1. In this video we can see how engineers spent more than 100 hours in the wind tunnel to improve downforce, handling and ultimately track times for the Camaro ZL.
The aerodynamic properties of the Chevrolet Camaro ZL1 are being studied via two wind tunnels and computational fluid dynamics (CFD). CFD is a form of computational physics to analyze and predict how gases and liquids flow. Thanks to these studies the Camaro ZL1 has a aerodynamic front fascia, ventilated hood, front splitter, side skirts, extended wheels arches and a rear spoiler.
The 2013 Camaro ZL1 is powered by a supercharged 6.2 liter V8 engine with 588hp and 754Nm of torque. The Camero ZL1 is scheduled to hit the markets in early 2012.