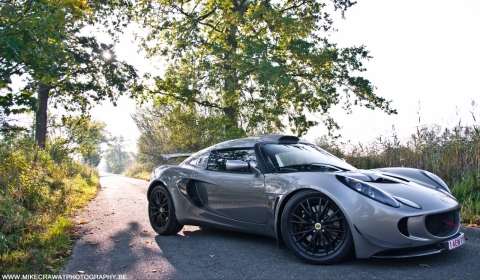 Belgium photographer Mike Crawat send us this wonderful shot of a Lotus Exige S. It is our photo of the day on the front page.
The Lotus Exige S is a two-door, two-seater sports car made by Lotus Cars. It is essentially a coupé version of the Lotus Elise, a mid-engined roadster in production since 1996. The S version is an improved model, which comes with a 240hp supercharged engine.
For more pictures from Mike visit his Flickr and Facebook pages.