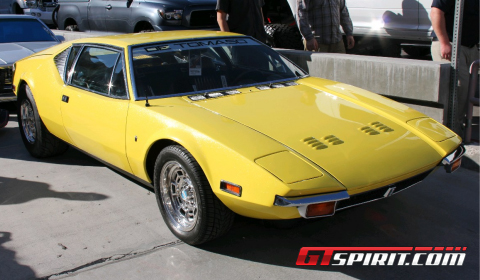 Next to a wide variety of tuning cars, we came across this wonderful yellow De Tomaso Pantera parked in front of the SEMA 2011 venue in Las Vegas.
The Pantera – Panther in Italian – was a sports car produced by the De Tomaso car company from 1971 to 1991, with the last one being delivered to a customer in 1992. The sports car is powered by a Ford Cleveland 5.7 liter V8 engine producing 330hp. The curb weight is 1,417kg.
A remake is being considered. Rumours suggested that the release of the new model was planned at the IAA 2011 in September, but nothing happened. So we have to wait until next year before the rebirth Pantera hits the streets. Up to that moment enjoy the pictures in the gallery.