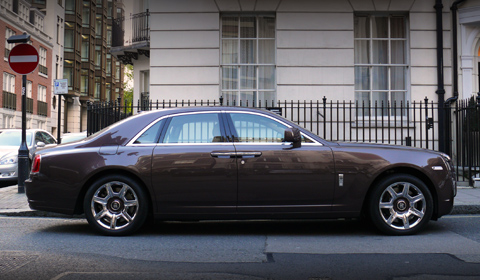 Following the news that Maserati recalls the GranTurismo S, another high-end car maker has issued a recall of one of their models.
Rolls-Royce is recalling all 2010 model Ghosts built between September 2009 and September 2010. The cars run under the potential risk of a fire hazard due to a defective electric auxiliary water pump.
According to the National Highway Traffic Safety Administration, the circuit board for the electric auxiliary water pump can overheat. This could lead to a smoldering of the pump or an engine compartment or vehicle fire.
The potential risk was highlighted after BMW internal quality control analyses and processes. Rolls-Royce's parent company BMW reported 102 known cases of pump failure in BMW vehicles globally. Two of the cases resulted in engine compartment fires.
A total of 589 Rolls-Royce Ghosts in the United States have been recalled. All the recalled vehicles are equipped with turbocharged engines. There are no reports of any accidents or injuries related to this issue.
One month ago BMW recalled nearly 200,000 cars over a potential leak may in the power braking system, which also affected the 2003-2010 Rolls-Royce Phantom models.
The recall is expected to begin sometime in November. For any further information, the owners of the 2010 Rolls-Royce Ghost can contact their local dealer or Rolls-Royce at 1-877-877-3735.
[Via InsideLine]