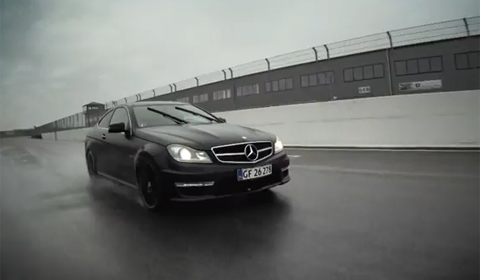 Powered by a 6.2 liter V8, the Mercedes-Benz C63 AMG Coupe offers a lot of fun. The coupé is capable of accelerating from 0 to 100km/h in 4.4 seconds and has an electronically limited top speed of 250km/h.
The engine develops 451bhp at 6,800rpm and almost 600Nm at 5,000rpm. This might suggest the C63 AMG Coupe is a high-revving beast, but with over six liters breathing volume spread over eight cylinders, the AMG produces some of the best sounding engines around – the sound of thunder.
In this video less is more. No talk, no music and almost no colors, just the glorious sound of the AMG V8. Enjoy the rolling thunder as the engine angrily roars.