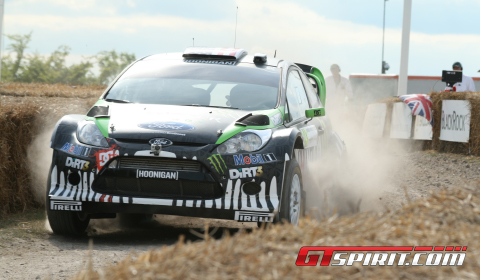 According to the organization, the 2012 Festival of Speed theme is 'Young Guns – Born to Win', celebrating drivers and riders and designers and engineers whose talent and insatiable thirst for speed shocked the establishment, affording them immediate superstar status.
Examples of these kind of people are poeple Bernd Rosemeyer and Mike Hawthorn, Emerson Fittipaldi and Lewis Hamilton, Mike Hailwood and Valentino Rossi, Henri Toivonen and Colin McRae. They all made an impact that was as immediate as it is indelible.
Alongside this central theme, the 2012 Festival will mark the 60th anniversary of Lotus Engineering. A spectacular collection of winning Lotus cars, from F1, Indycars, saloons and sports cars, will be a key attraction at next year's Festival.
The 2012 Goodwood Festival of Speed will take place from Friday 29 June to Sunday 1 July, the same weekend as it has been held over the last three years. The day before the 2012 Festival of Speed gets underway, Goodwood's third Moving Motor Show will be held on Thursday 28 June, in association with Auto Trader, to give new car buyers and motoring enthusiasts the opportunity to see the very latest models up close, and in many cases drive them up to the hill.
If you would like to check our coverage then please click here and read all about this year's event, the 2011 Goodwood Festival of Speed.