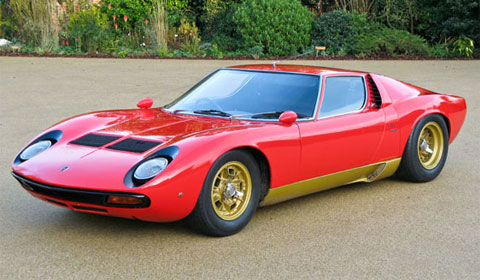 Our friend Shmee150 filmed this stunning looking 1972 Lamborghini Miura SV, which was up for sale at the RM Auction in London on Wednesday, October 26.
The auction sadly only reached £ 700,000 which was not enough for the car to make the reserve price and as such it did not sell. However via the video you can enjoy some shots of the car before hearing it burble around as it heads away after the auction.
This 1972 Miura SV was completed on 23 February, 1972, and it is the 717th of the 765 Miuras produced in total. Original features included a Rosso Corsa exterior finish, factory-fitted air conditioning, a limited-slip differential, a radio pack and super-rare cloth interior trim with an Alcantara dash.