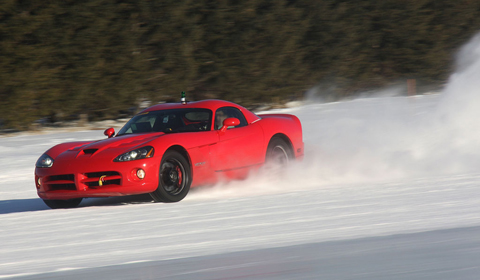 Rumours are suggesting that the 2013 Dodge Viper model will be powered by an 8.7 liter engine. At around 531 cubic inches, it would be the largest engine ever used in a Chrysler production car. The news comes from a website called Allpar.com. They have also been told that the Viper will start production in the fall of 2012.
This information follows after a release of a teaser picture, shown above. The image was released in April this year and on that day Dodge stated that the new Viper will get "stability control tuning for the first time". Chrysler, Dodge's parent company left us with the comment, the 2013 Dodge Viper is training "for the Supercar Olympics".
This rather interesting news has not been confirmed so far, so stay tuned for more in the future.