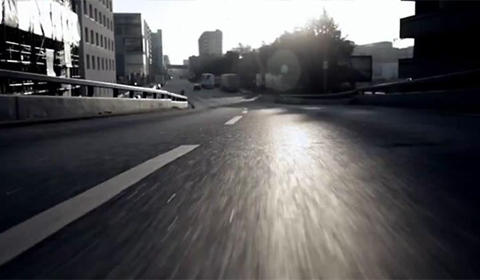 C'était un Rendezvous ("It was a date") is a short film made in 1976 by Claude Lelouch, showing a high speed drive through Paris.
Lelouch attached a camera to the bumper of a Mercedes-Benz 450SEL 6.9 and sped through the streets of Paris in the early hours of a morning. The film was shot in a single take and in post-production, the sounds of a Ferrari 275 GTB were added.
Who was driving the car is still surrounded with mystery. Rumors circulated that it was either an unnamed F1 racer, a taxi driver or Lelouch himself. When this film was first shown, Lelouch was arrested because of hazardous driving. Because of this C'était un Rendezvous has spent many years underground before it began to resurface on DVD and Internet a few years ago.
33 years later, Lamborghini has made a remake of this (in)famous movie to promote the new Gallardo LP570-4 Super Trofeo Stradale. This movie was made by Philipp Und Keuntje Gmbh advertising agency in collaboration with Final Touch Filmproduktion GmbH. The result is the film Super Trofeo Stradale – Life is a Race.
Both the remake and original can be viewed below. Enjoy the movies!
[Via Driving-Fun]