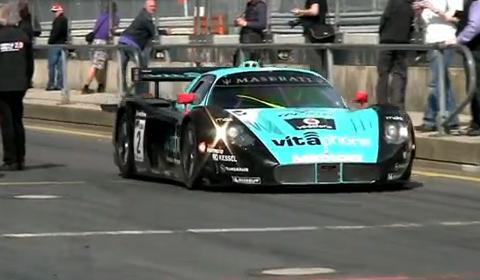 For many of us the MC12 is the best possible car Maserati produced over the past ten years. When the car was presented back in 2004, a lot of car enthusiasts were stunned by the looks and performance. The Italians eventually decided to step into the FIA GT competition.
There is no need to explain that the MC12 GT1 is a crazy car, also proved in the video below brought to us by YouTube member jorrie. The video was made during the Modena track days at the Formula 1 track of the Nürburgring in Germany.
Next to the MC12 GT1 accelerations, flyby's and shots with backfire there were also other cars such as the Ferrari FXX, Ferrari Scuderia and two Pantera's. Enjoy!