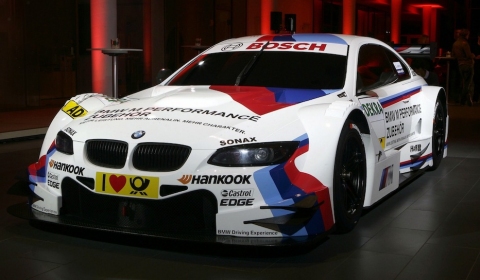 BMW has finally released their new DTM racer, which will be the basis for the re-entry into the DTM racing series. The 2012 BMW M3 DTM showcased here has a M Performance outfit. The sports car was revealed last night, two days prior to the car's debut at the season ending DTM event at Hockenheim.
BMW will participate in next year's DTM season with three DTM teams – BMW Team RBM, BMW Team RMG, and BMW Team Schnitzer.
Speaking at the event, BMW Motorsport Director Jens Marquardt, said:
The car's aerodynamics were developed in close collaboration with the engineers from series production. The BMW Group boasts impressive resources in this field and the wind tunnels are ultra-modern. This – and the Title Partner BMW M Performance Accessories – shows that the entire company is behind the 2012 DTM project and is working hard towards it… Old-school DTM fans will recognize from the typical BMW M stripes that the appearance is based on the original BMW M3 cars from the 'old DTM'. We are very proud of this design. It is both traditional and modern in equal measures. It shows our roots, but in a contemporary style.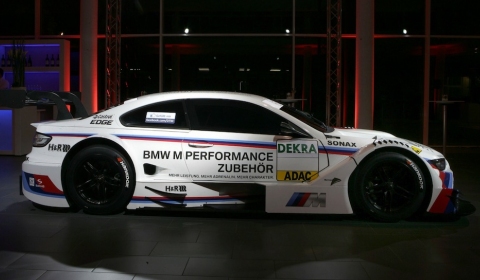 [Via Bimmerpost]