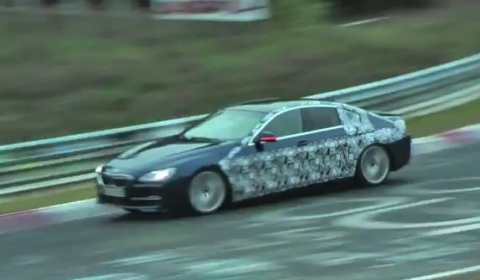 The guys over at Bimmerpost.com uploaded a video of the upcoming BMW 6-Series Gran Coupe being tested at the Nurburgring Nordschleife. The videos follows pictures of the car released a few months ago.
The video shows the same Gran Coupe with the M-Sport package. You can clearly make out the elongated 6-Series shape. The L-shaped LED lights are a feature of the rear, but still covered. The elegant third brake light that we saw at the top of the rear window on the concept has also been moved to the top of the boot for the production car.
Stay tuned for more in the upcoming period!