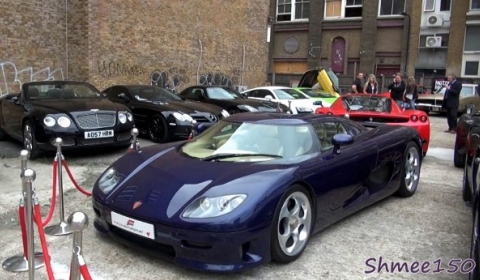 In preparation for the launch of Forza 4, in central London a launch event was arranged that would take the form of a supercar run for promotion around the city. Our dear friend Shmee150 was at the event and spotted the following cars: Ferrari Enzo, McLaren F1 GTR, Lamborghini Murcielago Roadster, Ferrari 458 Italia and many more.
Each of the cars paraded around London in Forza livery passing by the hotspots such as the Houses of Parliament and Big Ben, Buckingham Palace and The Mall, Trafalgar Square and also over Tower Bridge. Shmee150 says:
In an effort to best film the event I gave chase to the supercars on my bicycle, and in what must have been a 20-25 mile cycle I was able to put this video together!
Check this link for a nice gallery of pictures of the event in London.