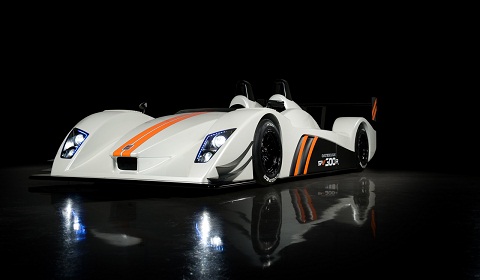 Dyson Racing will act as US distributor for the new Caterham-Lola SP/300.R sports prototype when the first of the brand new race and trackday cars lands in the States early next year. Caterham Cars appointed the American Le Mans Series (ALMS) LMP1 champion team as its official US distributor.
Dyson will receive its demonstration car early in 2012, with customer cars being delivered Stateside from Spring onwards. For the US market, the SP/300.R represents a three-way partnership between Caterham Cars, Lola Cars and Dyson Racing.
Principal design and manufacturing of the car is done by Caterham with engineering input from Lola. US cars will be manufactured to specifications appropriate to that market, with final assembly taking place at Dyson Racing's facility in Poughkeepsie, NY, north of New York City.