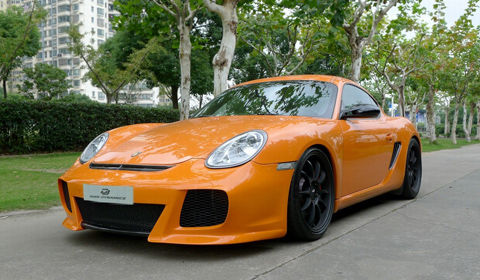 Canadian tuner Duke Dynamics has presented their take on the Porsche Cayman S. The Vancouver-based company has made a new bodykit for the German sports car.
A new subtle yet aggressive front bumper with carbon honeycomb grille has been installed. The front bumper weighs 40 percent less than the stock bumper. At the rear a weight saving bumper and new carbon fiber spoiler enhance the appearance. Black rims and mirrors has been fitted to contrast with the bright orange of the Porsche's body.
According to Duke Dynamics more products will be available for the Porsche vehicle soon.
For more information contact Duke Dynamics.
[Via Autoblog.nl]