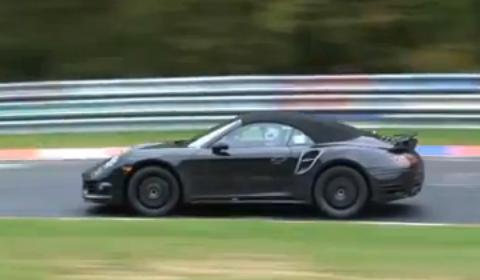 Only yesterday we showed two videos of Porsche testing their 991 lineup in the streets of San Francisco and today we can show you a new video of the 2013 911 Turbo pushing it to the maximum on the Nürburgring Nordschleife.
Most likely we will see the official debut of the 991 Turbo during the 2012 Geneva Motor Show next March. Details on the new Turbo are slowly coming to the surface but what we know now is that the upcoming car will use a twin-turbocharged flat-six engine driving all four wheels.
The performance figures will also make a step forward thanks to the more active aerodynamics, a seven-speed manual or the latest generation PDK dual clutch transmission. The 911 Turbo will offer 550hp.
[via Motorauthority]