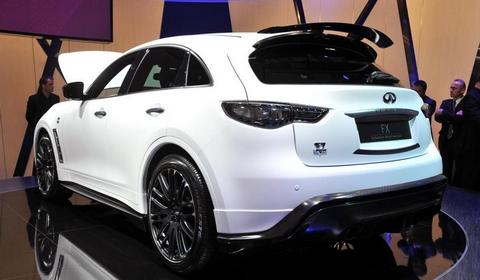 It might have something to do with his second title in the World Championship F1 or it can also be just coincidence but Infiniti has given a green light for the production of the FX Sebastian Vettel Edition. The car was shown to the public during the 2011 IAA in Frankfurt and was presented as a SUV with a 414hp strong engine.
Strange thing is that Nissan's Executive Vice President, Andy Palmer, repudiates himself by saying:
The Vettel FX will serve as a pilot, to prove that Infiniti can sell low-volume, very special versions, and be able to charge a premium but right now, it is simply a concept.
Please stay tuned for more as we keep an eye on the evolution of this car.