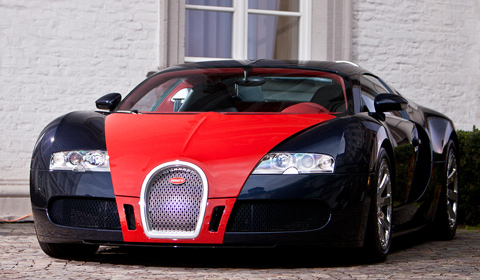 The third edition of the Schloss Bensberg Classics was held on the 18th of September and attracted as many as 4,000 spectators. This event showcased the most important makes of classic cars against the exclusive backdrop of Bensberg castle near Cologne (Germany) and has become a major happening in the auto world.
Just like last year's edition the line-up of cars was very impressive. Rare vintage classics, valuable unique cars and prototypes were issued under the patronage of the Volkswagen group in the park of the grand hotel. Among the cars on display were the exclusive Bugatti Veyron Fbg Par Hermès, the conceptual Bugatti EB112, Lamborghini Aventador, Porsche RS Spyder, the first Mercedes-Benz and many more.
These beautiful pictures are made by Philipp Löhmann a.k.a. Murphy Photography. For more pictures check out his photostream at Flickr or his Facebook.