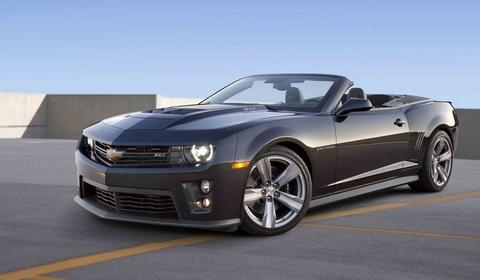 Traditionally the Los Angeles Auto Show is one of the last carshows of the season. Following the European release of the Camaro ZL1 during the Geneva Motor Show back in March it is not really a surprise that the guys from Chevrolet also decided on a roof-less version of the muscle car. Like its coupé sister the ZL1 Convertible will come with a 580hp supercharged LSA engine that will push the car forward like a proper sports car.
Camaro's chief engineer, Al Oppenheiser said:
The Camaro ZL1 Convertible will be one of the most powerful and most capable convertibles available at any price. This is a car that is guaranteed to put a smile on your face every time you drop the top or hit the gas.
Please stay tuned for from the upcoming LA Auto Show, that starts November 18th 2011.